Before exploring the world of engagement rings and wedding bands, it's important to clearly identify them in order to unlock all their secrets. While engagement rings are often more elaborate and expensive than wedding bands, the main difference between the two lies in the meaning and timing of the gift. An engagement ring is given before marriage as a promise of future union. A wedding ring, on the other hand, is given during the ceremony, once the promise has been formalized in vows.
The different styles of engagement rings
The solitaire ring, featuring a single diamond set on a simple band, is extremely common and remains the most widely used. This classic style is timeless and elegant, and allows the diamond to be the focal point of the ring. Diamonds blend perfectly with all metals, such as yellow gold, rose gold or even white gold. The difference lies in the diamond selected for the ring. Discover our Collection Delia composed of a solitaire. You can have fun with original cuts, or look for rarity with diamonds of exceptional quality. A diamond is chosen according to its cut, color, weight and clarity. Find out more on our article.
Création sur mesure par Façonnier
Another style is the halo, which features a central stone usually surrounded by a pavement of smaller diamonds. This engagement ring is known for adding sparkle and shine to the ring. It also lets you express your creativity and stands out from a more classic wedding band.
A vintage-inspired engagement ring is one that evokes a timeless, romantic look. This style often features intricate patterns and details, such as filigree or engraving.
Création sur mesure par Façonnier
The Marguerite ring, with its delicate petals, has been a popular choice for engagement rings in recent years. This classic, timeless motif is particularly associated with two iconic figures of the Royal Family, Kate Middleton and Lady Diana. These rings feature a central gemstone surrounded by small daisy petals, symbolizing their love and commitment.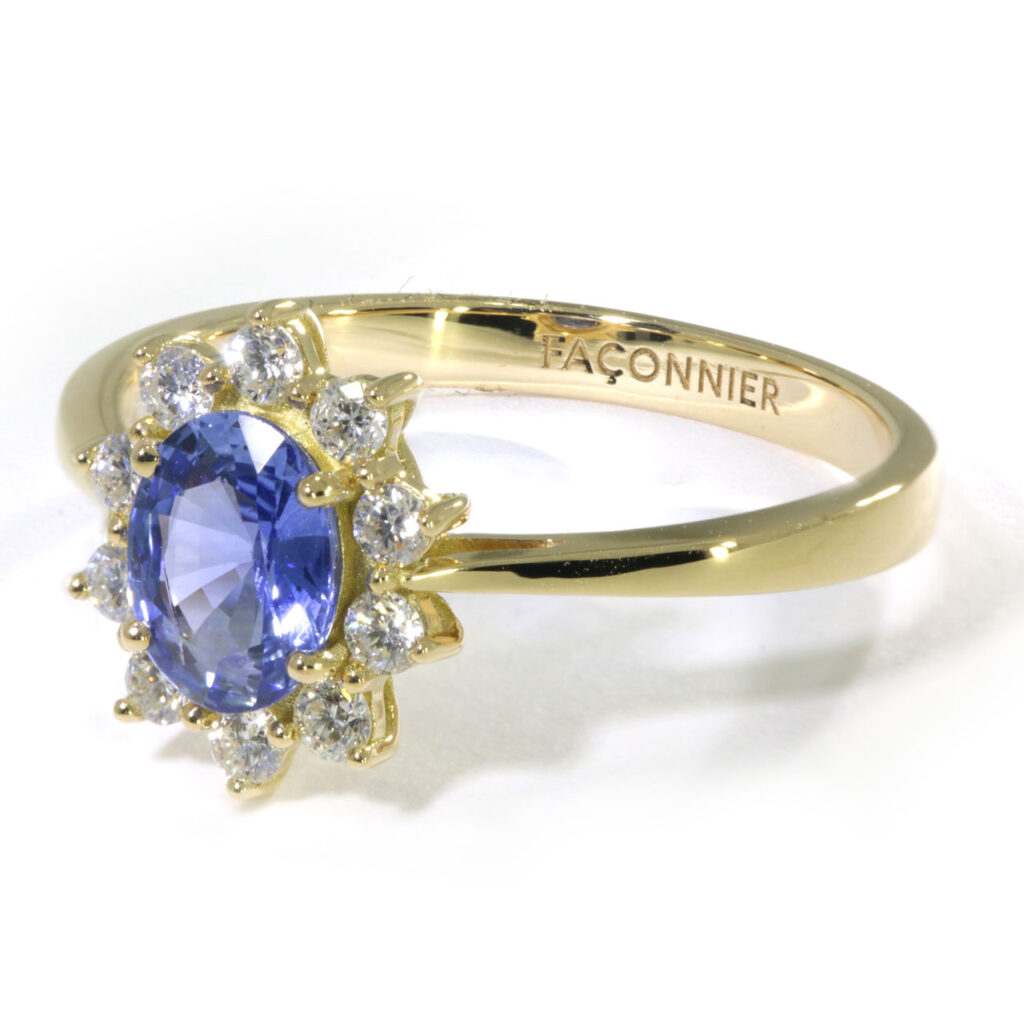 Création sur mesure par Façonnier
Nature-inspired engagement rings are a beautiful and unique way to symbolize your love and commitment. These rings often feature natural elements such as leaves, flowers and branches that create a unique look. Popular options include rings with delicate floral details, rings featuring branches with sparkling diamond leaves, and rings that showcase nature's most beautiful elements.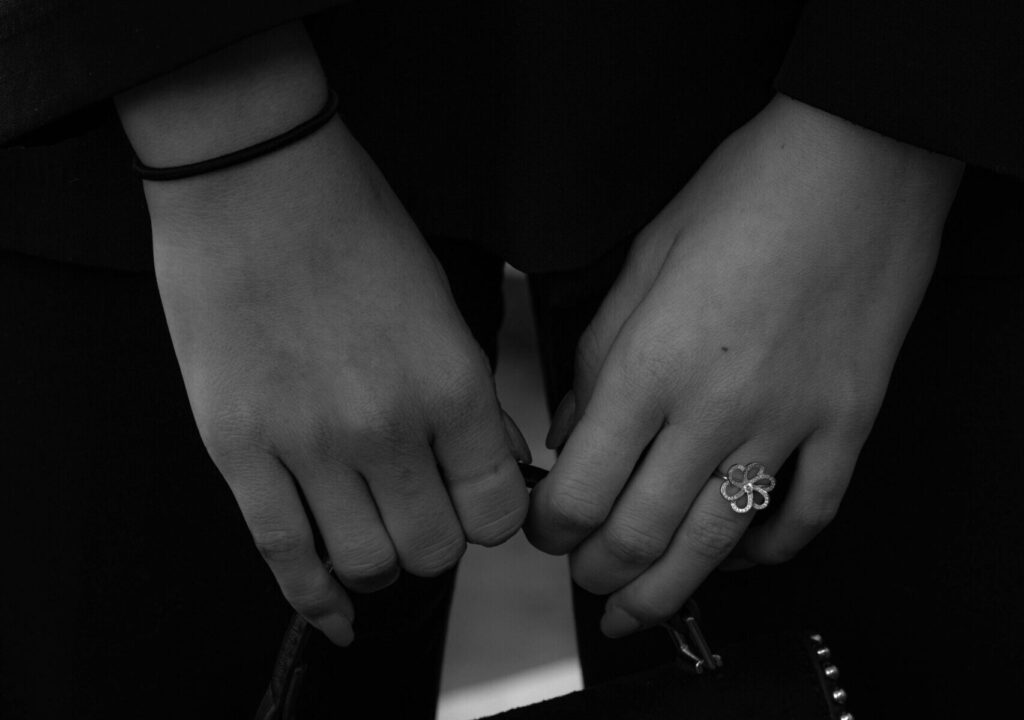 The difference in engagement ring style lies in the design elements, such as the number of diamonds, the setting and the overall aesthetic. It's important to note that the choice of a ring should reflect the wearer's personal tastes and preferences. Opt for a made-to-measure engagement ring by specifying your ideas, and we'll send you a 3D visual of the ring in line with your expectations.
Les différents styles d'alliances
We often imagine a wedding band as a ring characterized by clean lines, a simple design in gold and possibly engraved. This traditional style is often crafted in yellow or white gold, symbolizing love and commitment.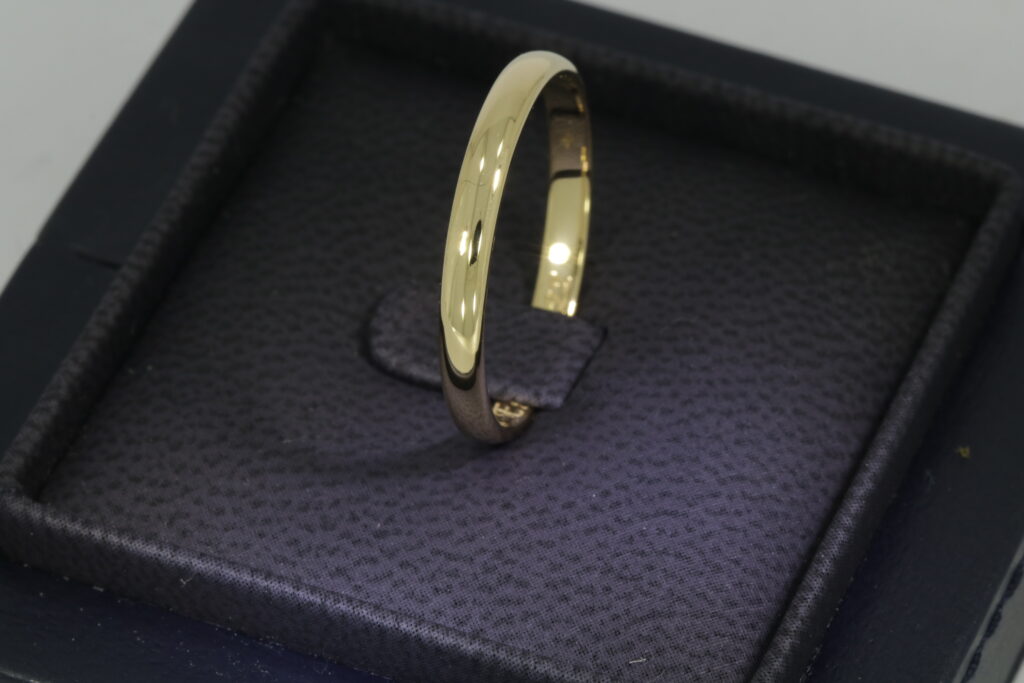 Création sur mesure par Façonnier
There is a second version of the ring with small diamonds set into the band. This style adds a touch of sparkle and elegance to the ring.
L'inspiration contemporaine
A contemporary ring is one that features clean, modern lines and bold design elements with intertwined rings or thicker, patterned rings... This style is perfect for someone looking for a unique, trendy ring.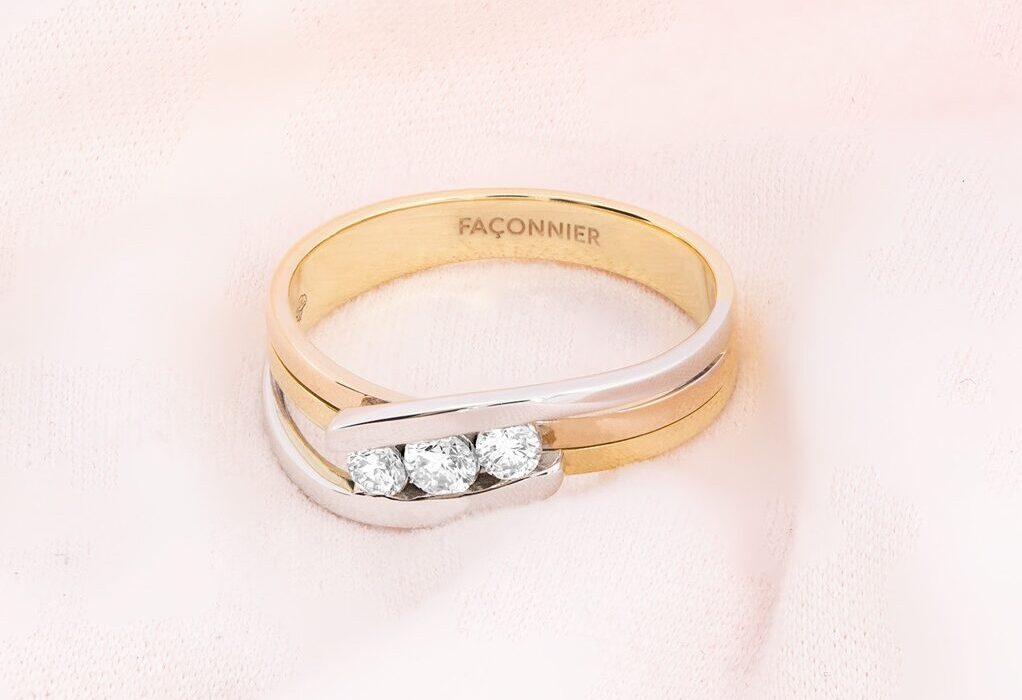 Création sur mesure par Façonnier
Personalize this unique moment by creating a customized wedding ring to suit your tastes and desires.
These examples show that the simple yellow or white gold ring is just one choice among many. Despite the diversity of looks, there is a distinct difference between engagement rings and wedding bands. Whether in setting or design, wedding rings are generally more sober or "wise".