Baptism is an important event in the life of a child and his or her family. It's important to choose the perfect christening jewelry to commemorate this memory. While there are many options available, christening jewelry should be thoughtful and will be cherished for years to come.
Personalized christening jewelry
When it comes to creating custom christening jewelry, the possibilities are endless. The process of designing personalized jewelry allows you to incorporate unique and personal touches. Personalization makes this jewelry a truly meaningful and special keepsake.
Adding birthstones is a popular way to personalize christening jewelry. Each month of the year is associated with a specific gemstone. Incorporating the child's birthstone into the design can make the piece even more meaningful. By using the child's birthstone, you can create a piece of jewelry that represents his or her personality.
What could be better than to include the child's first name, initials or date of birth through engraving? This can be done through engraved pendants or bracelets. A personalized engraving can also be added to the back of a piece, making it a unique and precious keepsake.
Made-to-measure creation Shaper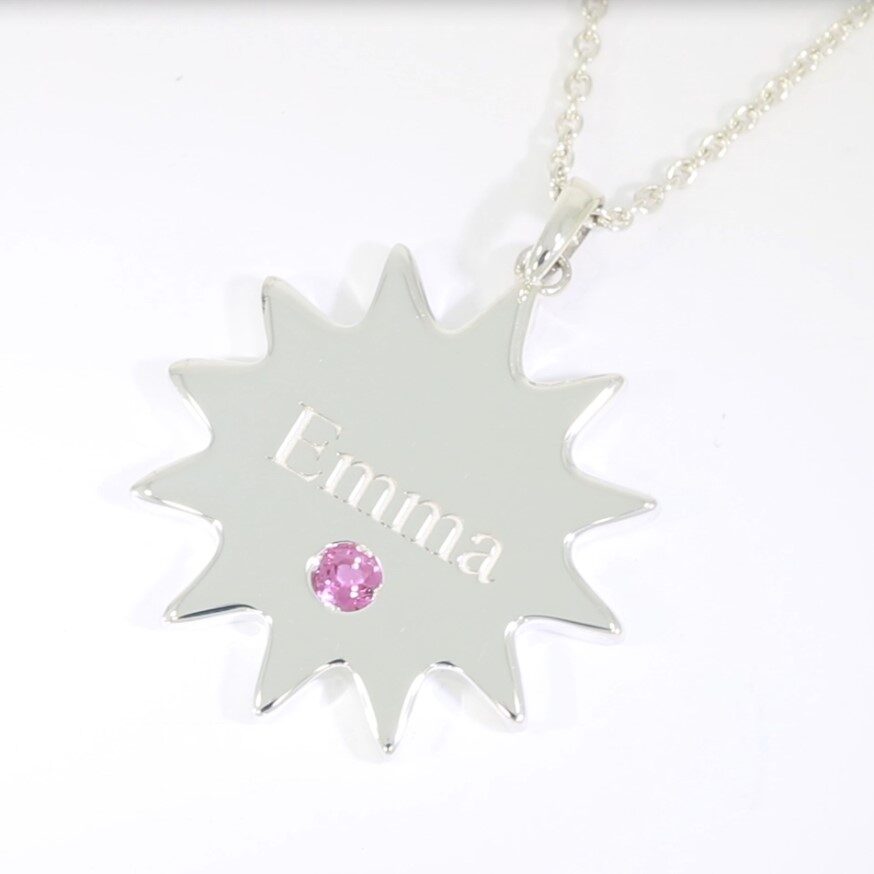 Gold is a symbol of purity, and its enduring beauty makes it a popular choice for christening jewelry. From simple gold cross pendants to elaborate bracelets and necklaces. There's a wide range of styles available to suit all tastes and budgets.
A popular option is the gold christening bracelet, which can be engraved with the child's first name and date of birth. It's a unique and personal gift that will serve as a reminder of that special day. Another option is a gold pendant, which can be worn on a chain or added to a charm bracelet as the child grows.
These two types of jewelry are the most popular, as they can be worn for a lifetime. Bracelets can be adjusted as the child grows. The pendant can be worn on any chain.
When choosing gold christening jewelry, it's important to select durable, high-quality pieces. Gold is a soft metal, so it's important to choose jewelry made from high-carat gold to ensure that it will stand up to everyday wear and tear.
When caring for gold christening jewelry, it's important to keep it clean and dry. Exposure to humidity and chemicals easily tarnishes gold. It is therefore best to avoid wearing it in the shower or while swimming.
Personalization is a great way to create a unique christening jewel that will be cherished for years to come. By choosing to personalize a piece of jewelry, you can create a truly special and memorable gift that will be cherished for generations.